Mission Statement for Holy Trinity Lutheran Church
Seek, Serve, and Share Christ.
In prayer and thanksgiving we: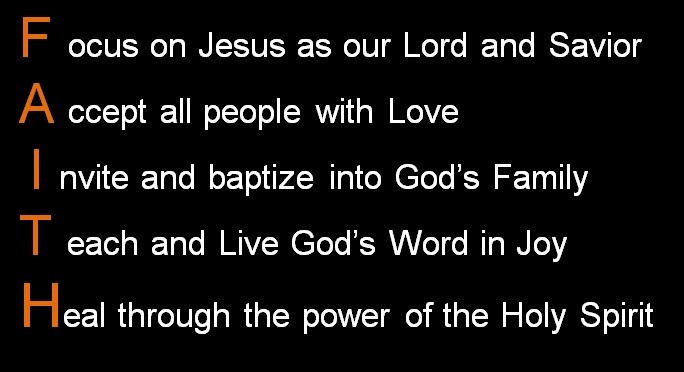 All Services and Events are Open to the Public - Invite a Friend to join you
Peace of God be with you! June 1st, 2020
This is an update on worship and building activity at Holy Trinity Lutheran Church in the midst of many changes in the community and our lives due to COVID-19 / coronavirus.
The volunteers of the food pantry have done a marvelous job adapting to the new normal. Many thanks to those who bagged food, set up the distribution point, and distributed food bags. The volunteers received many thanks and expressions of relief that we were able to provide food as scheduled. Additional food donations are always welcome.
The day nursery was forced to close, because of the COVID-19 rules from the State of Ohio. They will return to normal operation as soon as the lock-down is released.
A handful of members have volunteered to help with shopping and critical errands like medications for people who are vulnerable or in isolation. If you would like assistance, or if you would like to volunteer, please contact the church office. Volunteers will have guidelines to keep them as safe as possible.
Our online worship begins at 10:15am. However, the ZOOM site will be open at 9:45am if you would like to chat before worship.
Please don't forget your offertory tithe each week. It is critical to the ministry of the church. If your income has been severely impacted, we do understand and offer our prayers to you. Donations can be made on-line using the DONATE buton on the top of this screen.
We continue to maintain regular office hours, as our staff members are working from home and taking calls remotely.
I am aware that a few members have been making phone calls or sending out emails to check up on other members. Please stay in touch with one another; perhaps contact someone you may not know to let them know you are thinking about them. Please contact the church office [419.382.5644] if you have any questions or concerns.
In God's Peace,
Holy Trinity Lutheran Church and Day Nursery Staff
SUNDAY WORSHIP SERVICE LINK
Sunday Worship - 10:15 AM - [Link will open 30 minutes before service for you to chat to others]
BIBLE STUDY LINK
Wednesday Evening - 7:00 PM - [Link will open 15 minutes before service for you to chat to others]
Alternate Connection Information:
https://us02web.zoom.us/j/4193825644
Meeting ID: 419 382 5644
Password: HTLCzoom
Dial by your location:
+1 646 558 8656 US (New York)
+1 312 626 6799 US (Chicago)
Meeting ID: 976 815 55423
Download
Sunday Bulletin for - May 31st, 2020 - Pentecost Sunday
This is the new zoom connection.
This is the new zoom connection
CHURCH COUNCIL MEETING LINK
Monday Evening - 6:30 PM - [Link will open 15 minutes before the meeting for you to chat to others]
This is the new zoom connection.