Mission Statement for Holy Trinity Lutheran Church
Seek, Serve, and Share Christ.
In prayer and thanksgiving we:
All Services and Events are Open to the Public
Bring a Friend - Make a Friend - Become a Friend
The Food Pantry service is offered Tuesdays, and is available for residents in the 43609 and 43614 zip codes. Please bring a current utility bill with your name and address for proof of residency.
The hours are from 8:30 a.m. to 11:00 a.m.
The Clothes Closet is being offered only on Tuesdays.
The hours are from 8:30 a.m. to 11:00 am.
Worship Services are available in the Sanctuary every Sunday Morning.
These services are also available via Zoom.
IN-PERSON WORSHIP SERVICE
SUNDAY SCHOOL - BIBLE STUDY
When: Sunday Mornings
From 8:45 am to 9:30 am
Where: In the Getter Lounge and via Zoom
Everyone is welcome
A Casual Time of Prayer and Study.
Zoom Cogverage will open 30 minutes before the service for you to chat with others who are attending the service via zoom. The Zoom Ministry, allows everyone to attend our services from your remote locations and is encouraged if you are feeling under the weather.
EXERCISE CLASSES - Open to All
When: The Exercise Class meets at 10:30 AM on these dates.
Tuesdays: March 7, 14, 21, 28
Thursdays: March 9, 16, 23, 30
Open to everyone - men and woman. Bring a guest.
Private Prayer request can be entered on our web site using the link below:
All Prayer Requests are welcome
When: The Prayer Circle meets Wednesday at 6:00 p.m.
Everyone is welcome
PSALM READINGS: 40 Days of Giving
LENTEN SERVICES - Mid-Week Lenten Service
Note: This service is an open microphone and camera presentation for the service. This service does not include the text for the hymns or readings but they are available to view or print by clicking the link shown below.
Bring a Friend - Make a Friend - Become a Friend
Each week, during the Five Sundays of Lent, the readings for the Psalms will be selected from
"The 40 Days of Giving"
Psalm 130
The Study Guide for Week 4 is available from the link below.
LENTEN STUDY PROGRAM - Why should we care about Luther?
Program: Luther Scholar, Candace Kohli, will be offering a free, 4-part series on "Martin Luther and the Holy Spirit". Seminaries serve the whole church not just those training for leadership in the church.
The series is offered on line beginning Sunday February 26th. It is free, no homework assignments to complete and you will not receive a grade. All you have to do is show up.
When: Sunday Evenings (4) - Starting Feb 26th, 2023
Getter Lounge - 7:00-9:00 pm (Eastern DST)
Home Study via Zoom - 7:00-9:00 pm (Eastern DST)
Or:
Wednesday Evenings (4) - Starting March 1st, 2023
Home Study via Zoom - 8:00-10:00 pm (Eastern DST)
When: Wednesday, March 29th , 2023
Time: 1:00 PM
Where: Holy Trinity Lutheran Church
1825 Glendale Ave
Toledo, OH 43614
Everyone is welcome
PRAYER CIRCLE: Forty-five Minutes in Conversation with God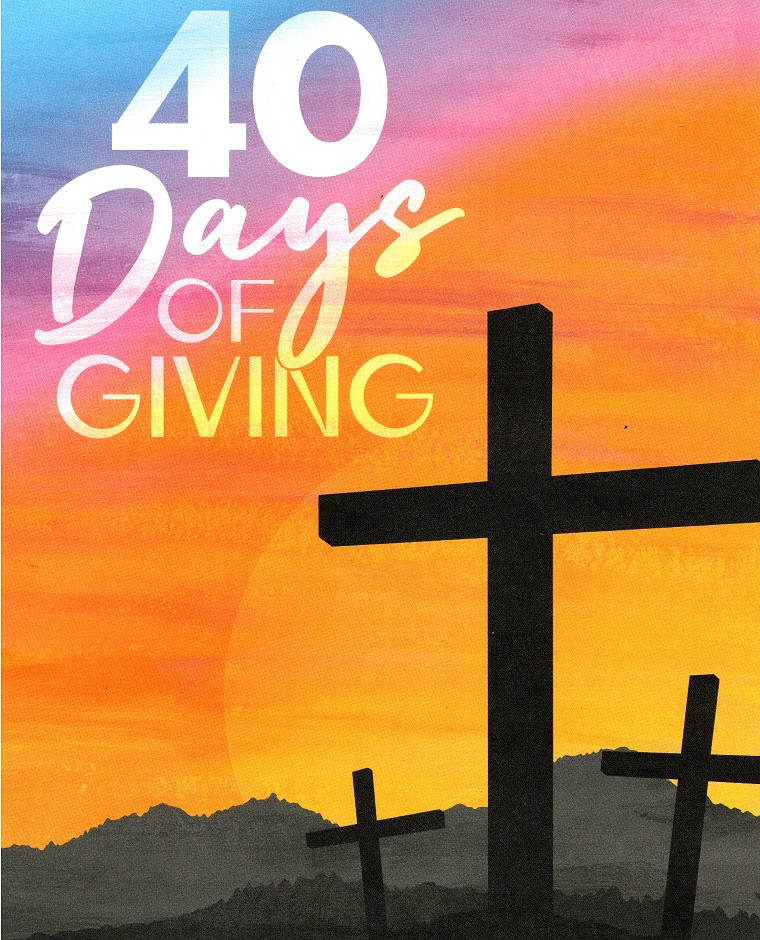 Sunday Zoom Service Bulletin - March 26th, 2023 - Fifth Sunday of Lent