Mission Statement for Holy Trinity Lutheran Church
Seek, Serve, and Share Christ.
In prayer and thanksgiving we:
All Services and Events are Open to the Public
Bring a Friend - Make a Friend - Become a Friend
ZOOM BULLETIN DOWNLOAD - 3nd Sunday of Advent
The Food Pantry service is offered Tuesdays, and is available for residents in the 43609 and 43614 zip codes. Please bring a current utility bill with your name and address for proof of residency.
Our clients are unable to purchase health care items with their food stamps. Please consider looking for sales of the following items:
Shampoo Bar soap
Toothpaste Tooth brushes
Dish soap
The hours are from 8:30 a.m. to 11:00 a.m.
The Clothes Closet is being offered only on Tuesdays.
The Clothes Closet is switching to Spring and Summer clothes. T-shirts, sweatshirts, jeans, light weight jackets, (towels, sheets and blankets are always needed) for our patrons as we strive to Seek, Serve and Share Christ with our neighbors. Just bring your offerings with you on Sunday or drop them off during the week. We will be happy to help you carry them in.
Just an FYI, we are no longer accepting household items.
The hours are from 8:30 a.m. to 11:00 am.
Worship Services are available in the Sanctuary every Sunday Morning.
These services are also available for you to attend via Zoom.
IN-PERSON WORSHIP SERVICE
A Casual Time of Prayer and Study.
Zoom Cogverage opens 30 minutes before the service for you to chat with others who are attending the service via zoom. The Zoom Ministry, allows everyone to attend our services from your remote locations and is encouraged if you are traveling for vacation or work, or just feeling under the weather.
Private Prayer request can be entered on our web site using the link below:
All Prayer Requests are welcome
When: The Prayer Circle meets Wednesday at 6:00 p.m.
Everyone is welcome
NOTE - Progress has been made on our Audio Quality Issue:
For the past several weeks, were experiencing an issue preventing us from sharing music during our Zoom services. At this time, we feel we have this issue resolved and we look forward to returning back to a normal service on Sunday.
Thank you for being patient as we worked to resolve this issue.
PRAYER CIRCLE: Forty-five Minutes in Conversation with God
Bring a Friend - Make a Friend - Become a Friend
Zoom Service Bulletin - December 10th, 2023 - Third Sunday of Advent
CHILDREN IN FOSTER CARE - Multi-Ethnic Baby Doll Collection
SUNDAY MORNING BIBLE STUDY
When: Sunday Mornings - 8:45-9:45 AM

Where: Getter Lounge at HTLC or on Zoom
Tables are setup in the back of church to accept your Multi-ethnic Baby Dolls for the children in Foster Care. We will be collecting dolls until December 10th.
SECOND SUNDAY OF ADVENT - Sunday Service - December 3rd, 2023
When: Sunday Morning - 10:00 AM

Where: HTLC or on Zoom
LIGHTING THE ADVENT WREATH
Third Sunday of Advent
"Praise to you, O God, who holds our joy and sorrow. You bring water to parched ground and life out of death. Bless us as this light grows, and send sorrow and sighing to flee away. Give us strength and patience, trusting that you are true to your promises. Transform the lives of all who suffer with your wonders near at hand. Amen."
Week 1 Revelation: Sunday, November 26th - December 2nd, 2023
Week 2 Invitation: Sunday, December 3rd - December 9th, 2023
Week 3 Vocation: Sunday, December 10th - December 16th, 2023
Week 4 Proclamation: Sunday, December 17th - December 23rd, 2023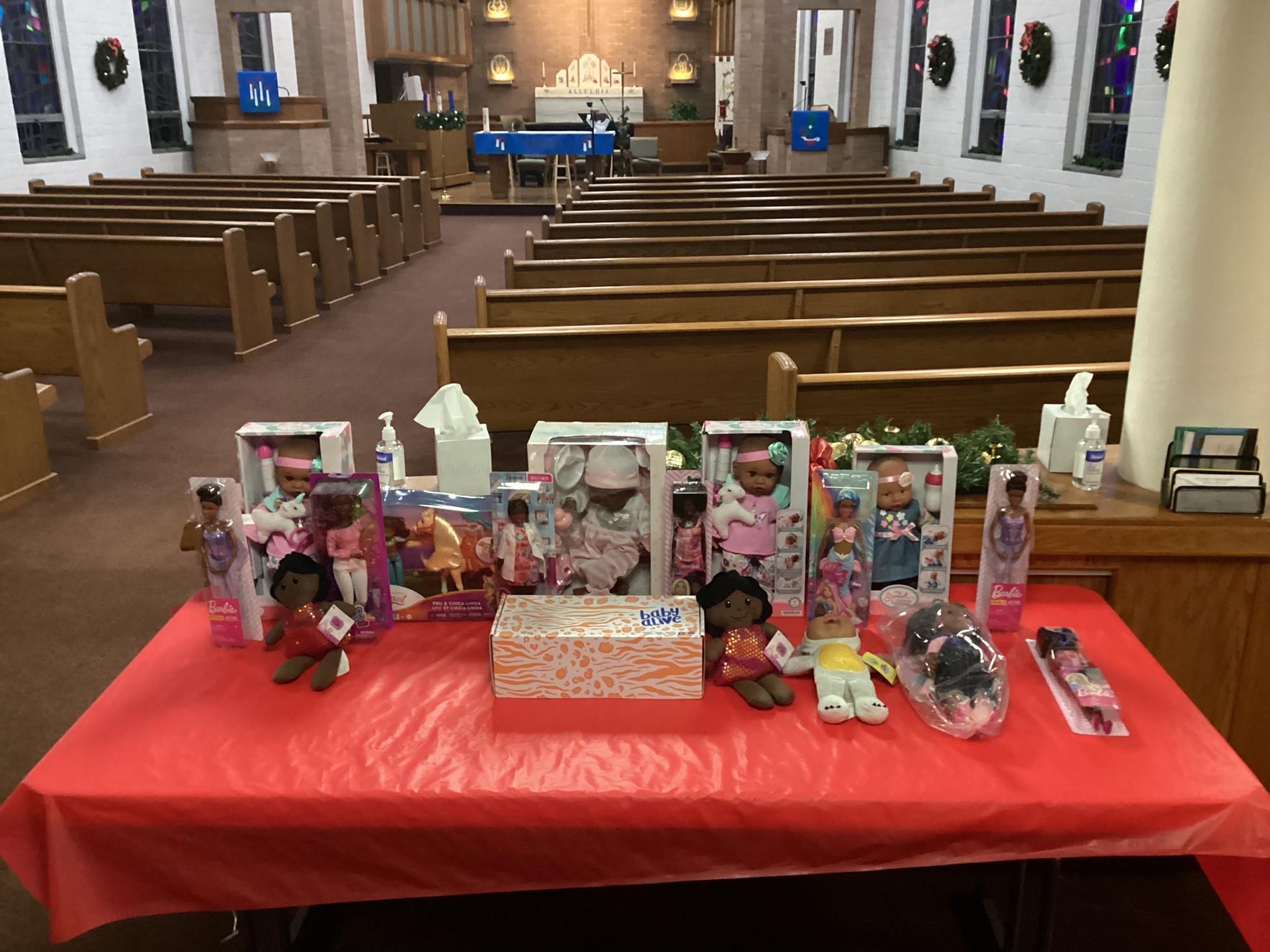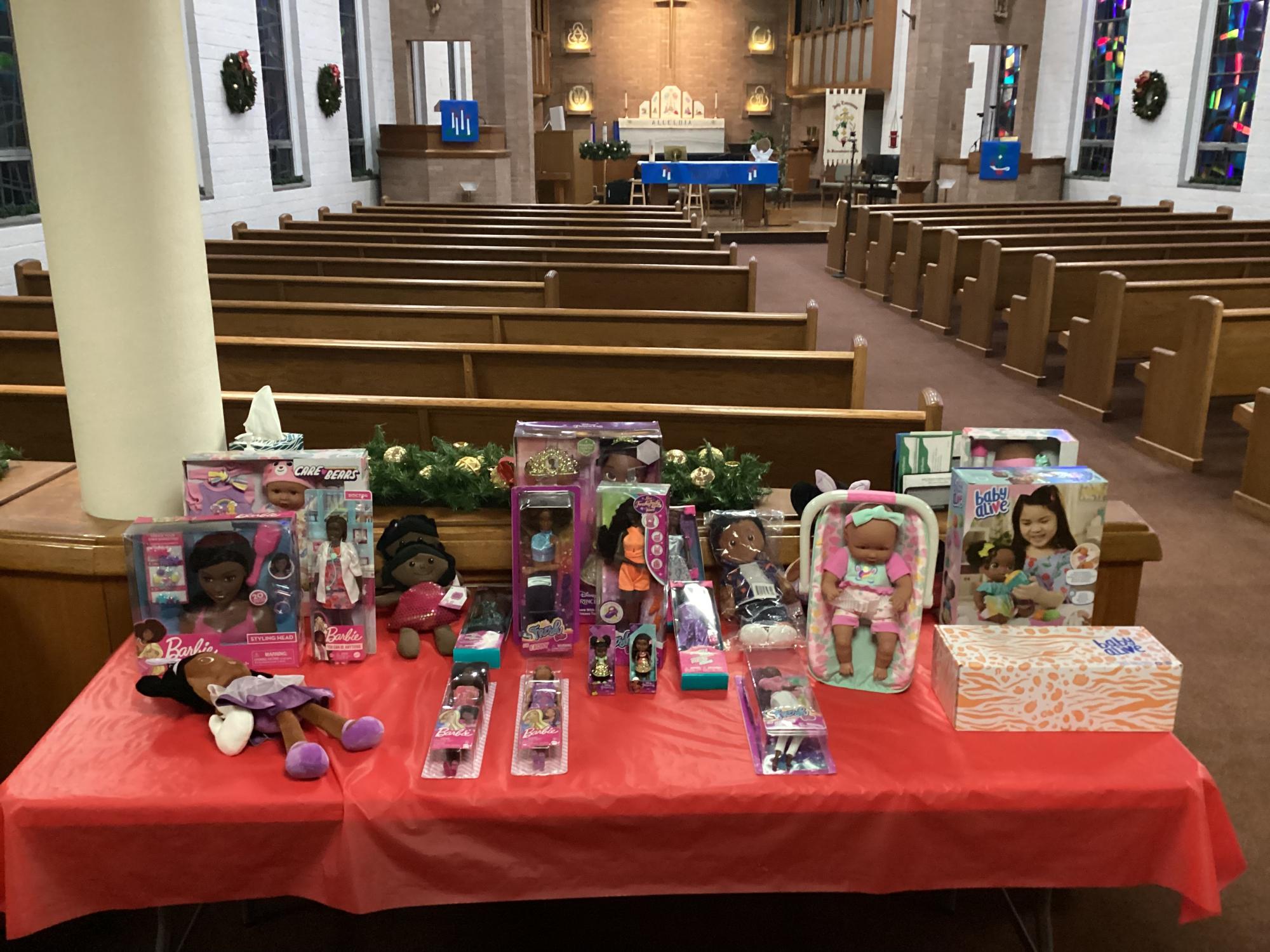 ZOOM AUDIO QUALITY - Update